Greeting
Since the establishment as a lapping and polishing processor of semiconductor materials in October, 1962,ATOCK has been playing a role in the electronics industries which have made outstanding progress.
Within the electronics industry, ATOCK has extensively earned a reputation from its customers for its excellent high-precision processing technology, beginning with lapping and polishing of various indispensable types of optical glass and semiconductor materials.
It is our great pleasure and honor to contribute to this precious society of earth by advancing our perpetual efforts of technological innovation and new excellent quality control system for supporting our customers' higher and various requirements.
President Hiroshi Aoki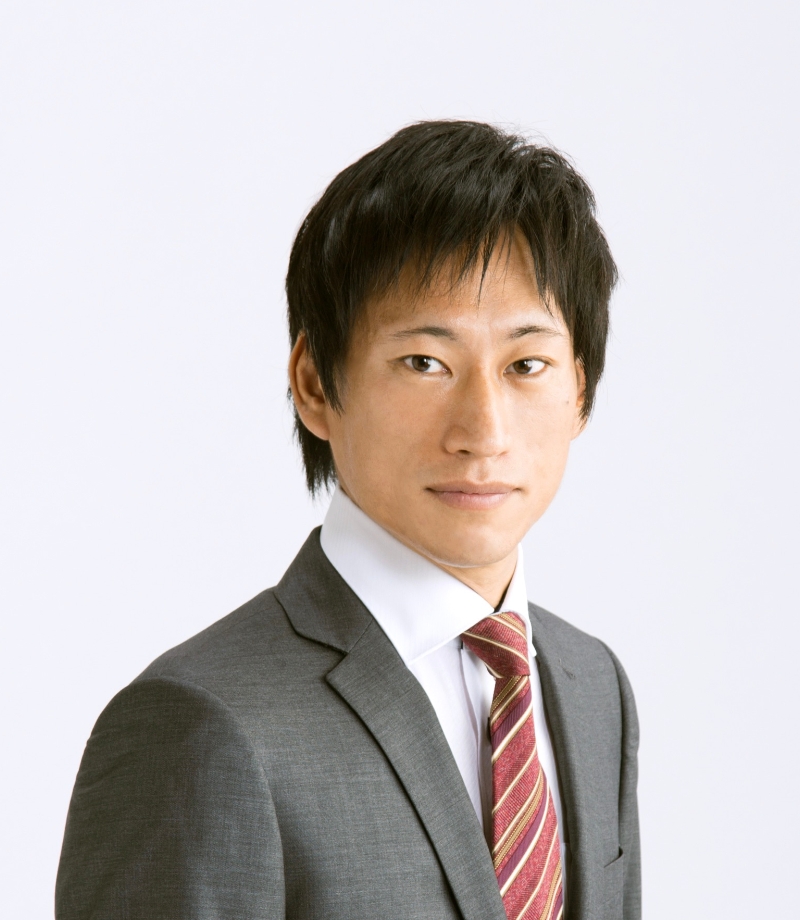 Company Profile
Company Name
ATOCK Co., Ltd.
Date of Establishment
October 30, 1962
Capital
¥80,000,000
President
Hiroshi Aoki
Executive
Chairman
President
Executive Vice-President
Senior Managing Director
Division Director
Division Director
Kiyoto Aoki
Hiroshi Aoki
Hirokazu Mizuno
Hidetoshi Mizuno
Keiko Aoki
Masanori Ohkawara
Number of Employees
60
description of business
precision polishing, precision grinding and welding optical glass such as quartz glass and semiconductor devices
Main Banks
Joyo Bank Mitsukaido Branch
Tsukuba Bank Mitsukaido Branch
Mizuho Bank Marunouchichuo Branch
Company History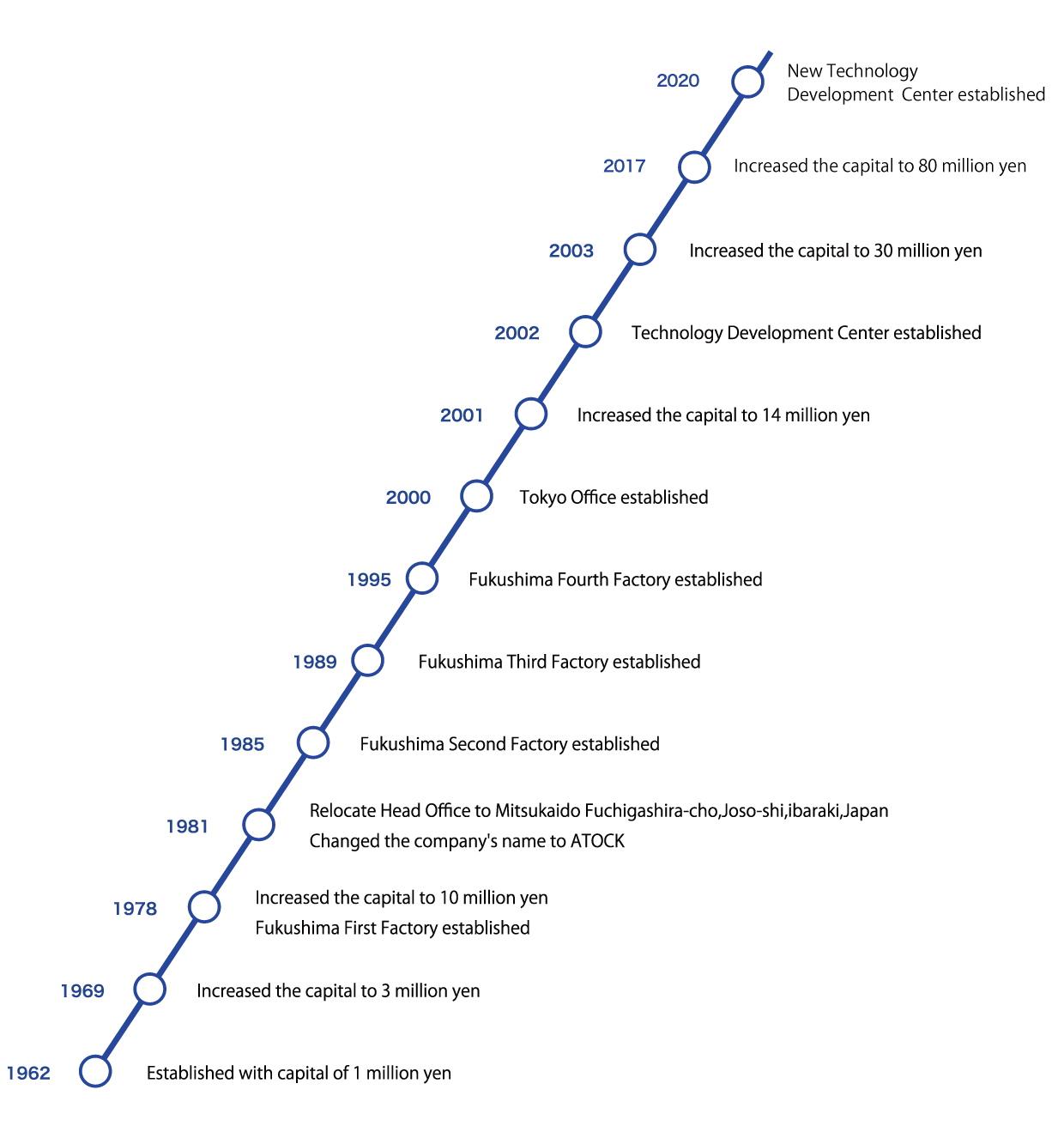 Facility
□ Head Office
2952 Mitsukaido Fuchigashira-machi,Joso-shi,ibaraki,303-0022 Japan
Tel:+81-297-23-1121 Fax:+81-297-23-1122
Mail:atock@atock.com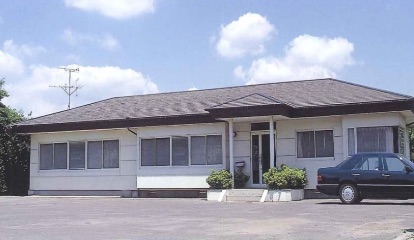 Google Mapで見る >>
□ Fukushima Factory
173 Sakai-Kagamiishi-machi,Iwase-gun,Fukushima,969-0401 Japan
Tel:+81-248-62-4115 Fax:+81-248-62-4117
Mail:atock-ff@atock.com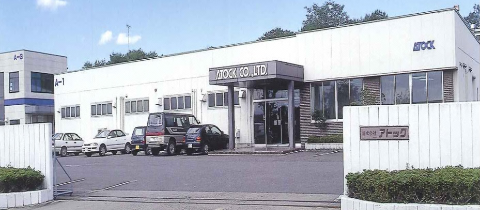 □ Technology Development Center・ New Technology Development Center
375-7,Sakuraoka-Kagamiishi-machi,Iwase-gun,Fukushima,969-0403 Japan
Tel:+81-248-92-3878 Fax:+81-248-92-3770



□ Fukushima Factory
173 Sakai-Kagamiishi-machi,Iwase-gun,
Fukushima,969-0401 Japan
Tel:+81-248-62-4115 Fax:+81-248-62-4117
Mail:atock-ff@atock.com
□ Technology Development Center・ New Technology Development Center
375-7,Sakuraoka-Kagamiishi-machi,Iwase-gun,
Fukushima,969-0403 Japan
Tel:+81-248-92-3878 Fax:+81-248-92-3770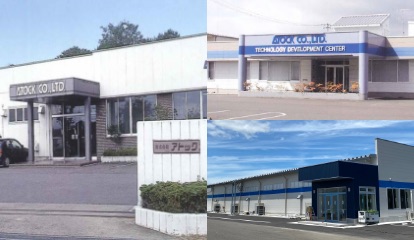 Google Mapで見る >>