Super Clean Burner
■JPAN PAT.#3222840
■JPAN PAT.#3222841
A metallic changeable thing is prevented being polluted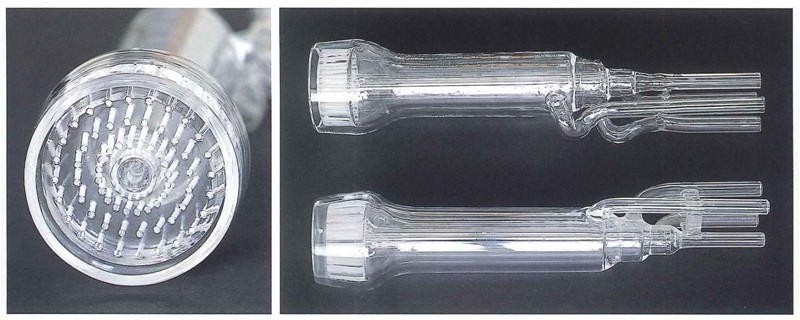 Feauture
①

The pollution of metallic impurities is not generated by production for processed goods by the synthetic quartz material.

②

It is excellent in high heatproof and chemical resistance.

③

There is no difference between lots of the product and the performance reproducibility is a high extremely burner.

④

It is used for a burner and various fluid supplying for the burner for the welding, the burner for the optical fiber perform, and the optical fiber mother material manufacturing.