Super Universal Abrader
■JAPAN PAT.#3201464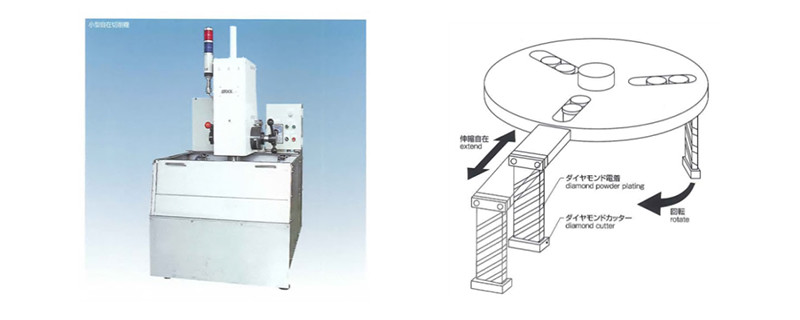 Feauture
①

A ring material can be pulled out by being able to pull out and moving the position of braid to the size for which it easily hopes disc.

②

A size, a magnet zipper, and outside diameter φ600mm and thickness 200 other specification can be designed according to hope.

③

Because the processing diameter doesn't enter easily, the process in the post-processing can be shortened.

④

The core drill installation of the past is also possible.

⑤

The effect is demonstrated in various materials such as the fused silica, silicon, the firefly stones, and ceramics.